ABOUT THE WATER BOTTLING PLANT
This is a very simple water bottling plant setup designed for entry-level water businesses.
You will require the following for a complete Setup:
Water Purification Plant
This is generally a reverse osmosis system plant setup that has been recommended to you according to the raw water (borehole, river, dam, sea, municipality) quality.
Such can only be recommended through a water analysis results in a certificate of the raw water issued to you by a SANAS accredited Lab. The results will help determine the treatment system required to purify the water to drinkable standards.
Bottle Supply
For the bottles, you can either buy them from a local supplier or you can get a semi-automatic bottle blowing machine and bottle preforms.
Bottle preforms are an affordable away to saving costs when it comes to transportation as compared to transporting the blown bottles to your premises.
Bottle molds will be required for the bottle blowing machine. It will be up to the customer if they want their own designs of the bottles or the default molds that come with the blowing machine.
Rinser, Filler, Capper
We have two types of these machines.
Monoblock
It is mainly suitable for filling and capping of round or square polyester bottles. According to the demands of different specifications of users, it is only changed a little in design to meet the user's demands.
Linear
The machine is full-automatic multifunction washing, filling, and capping equipment. It is used in washing, filling, and capping all kinds of noncarbonated drinks such as fruit juice, oil, vinegar, wine, fruit wine, mineral water, and pure water. The line has features of unique design, new style, complete functions, multi-purpose, convenient in operation, beautiful construction, high automatism.
Labeling Machine
Shrink Labels These labels are applied to the bottles using steam so they fit tight around the bottles.
Adhesive These labels come with glue on the backside so they stick to the bottles.
Date Coder
This helps the consumer know when the water was filled and packaged and before when must the water be consumed.
Shrink Wrapper
This machine is for packaging the rinsed, filled, capped, and labeled water bottles in heat shrunk packs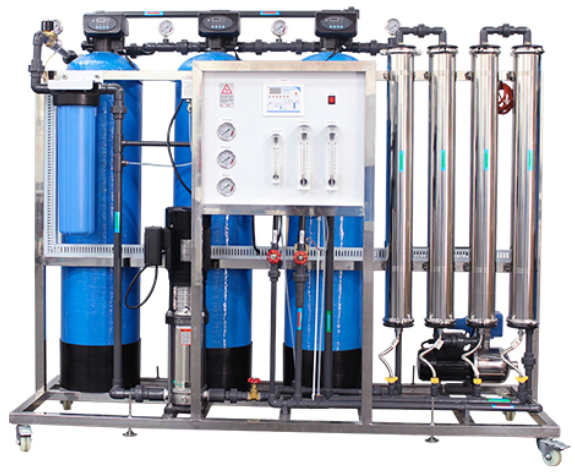 Reverse Osmosis Plant
RO system is generally used in the bottled water production lines, concentrate beverage production line, fresh fruit juice production line, and yogurt production line.
It is customized and manufactured according to the local water conditions and flow rate requirements. It utilizes a quartz sand filter, active carbon filter, softener, PP filter for the pre-treatment of raw water. The pre-treatment process not only removes an order, color, and some bacteria but protects the RO membrane as well, which helps to prolong the life of the RO water treatment equipment and is the main function of the water treatment machine.
BM-S4 SEMI-AUTOMATIC FOUR CAVITIES BLOW MOLDING MACHINE
Stretch Blow Moulding Machine is suitable to produce differently shaped bottles from PET tube. It is widely used to produce Mineral water carbonated drink, candy sauce, juice, medicine, cosmetic and oil bottle, etc.
The machine adopts a revolving infrared pre-heater. It ensures extremely even heating for PET preforms.
The machine uses mechanical-double-arm mold clamping which ensures the mold be closed tightly even under high pressure.
The air system has been divided into two parts: Pneumatic action part and bottle blowing part.
It can provide sufficient and steady high pressure for blowing irregularly shaped large bottles.
The machine is also equipped with a silencer and an oiling pump to reduce noise and friction.
The machine can be operated in the step-by-step mode and the semi-auto mode.
The machine is small with low cost, easy and safe to operate. And it meets the need of beverage manufacturer, polyester bottle producer in the city and countryside and is ideal bottle blowing equipment for water bottle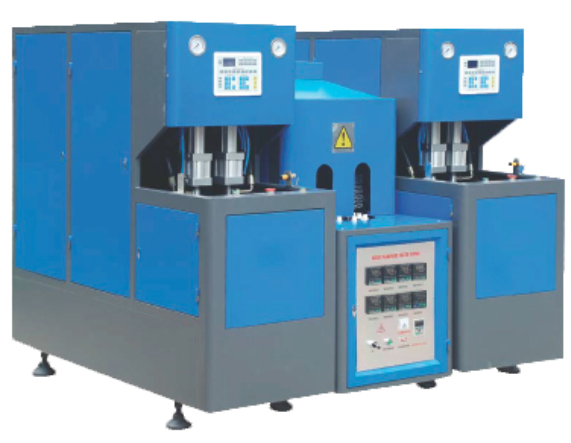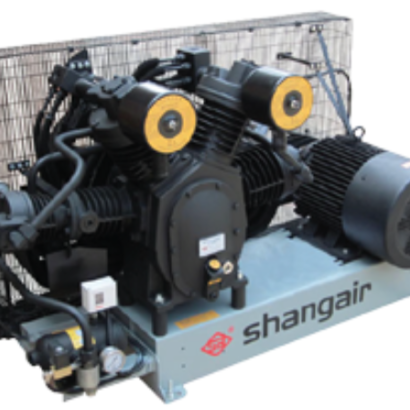 HP AIR COMPRESSOR
Patent No.: 220347.2
Valve never Crack
Piston rings are made of chromium-plated ring Life extended 3-4 times
Suction diaphragm valve (gas and electricity mixing)
The whole machine adopts rolling bearing
Induction type low oil level protection.
Heavy-duty, long life, low noise main bearing.
Integrated intake air noise reduction and air filtration system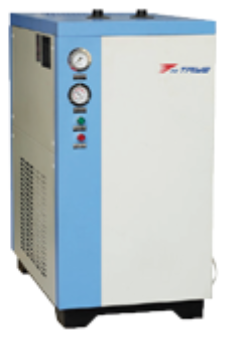 The air dryer is to remove the moisture from the compressed air and lower the temperature of the compressed air in the heat exchanger. The air filter is to clear up the impurities out of the compressed air, like carbon-hydrogen, tiny dust, and solid particles.
Air-Compressor-Air Dryer ( Inside 2psc air filter) Machine

Flow capacity

Nm3/min

1.0

W.P

Mpa

3.0

Inlet Temp.

°C

≤80

Dew point

°C

23

Ambient Temp.

°C

≤38

Power Supply

V/Hz

220/50

Compressor power

Kw

0.75

Cold Medium

 

R22

Overall Dimension

mm

950*600*1100

Weight

Kg

110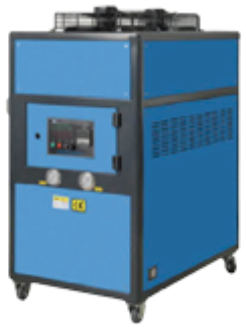 The equipment can fast cooling the blow mold, greatly raise the working efficiency of blow moding machines and obviously improve the bottle quality.
Mold Air-Chiller (Optional Mold Water-Chiller)

Compressor power (KW)

2.5

Refrigerant

R22

Chilled water pump power(KW)

0.75

10℃ Max. flow rate of chilled water(L/min)

55

Flow water inlet and outlet pipe

1″

Condensing water rate L/min

≥36

Exterior dimension

850*560*870 mm

Water tank capacity

38

Weight

180