Take The First Step
To Starting A
Purified Water Business
With Our Water Bar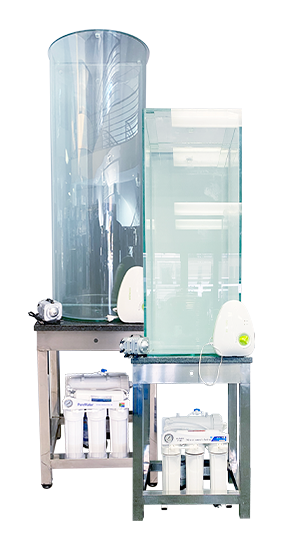 It is a Reverse Osmosis System purification system connected to a glass tank. The glass tank has a tap and is used to dispense water. This water can be sold per liter, or if you are a business that wants to offer pure water to your clients and staff, just set up a communal area. Ideal for garages, supermarkets & or as a front line for your water shop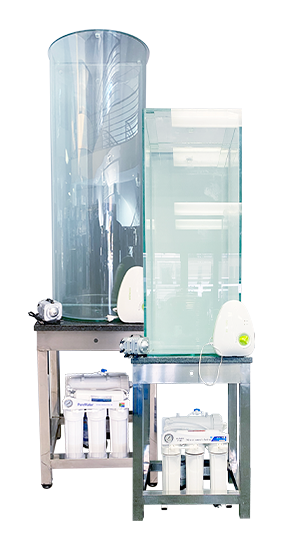 What Are The Components Required To Build A Water Bar?
A Basic Water Bar Consists Of The Following
400GPD Reverse Osmosis System
Stainless Steel Stand
Granite Top
Glass Tank
16W UV Sterilizer
Urn Tap
Bubble Pump
Bubble Pipe
Tank Tap Fitting
Float Level Switch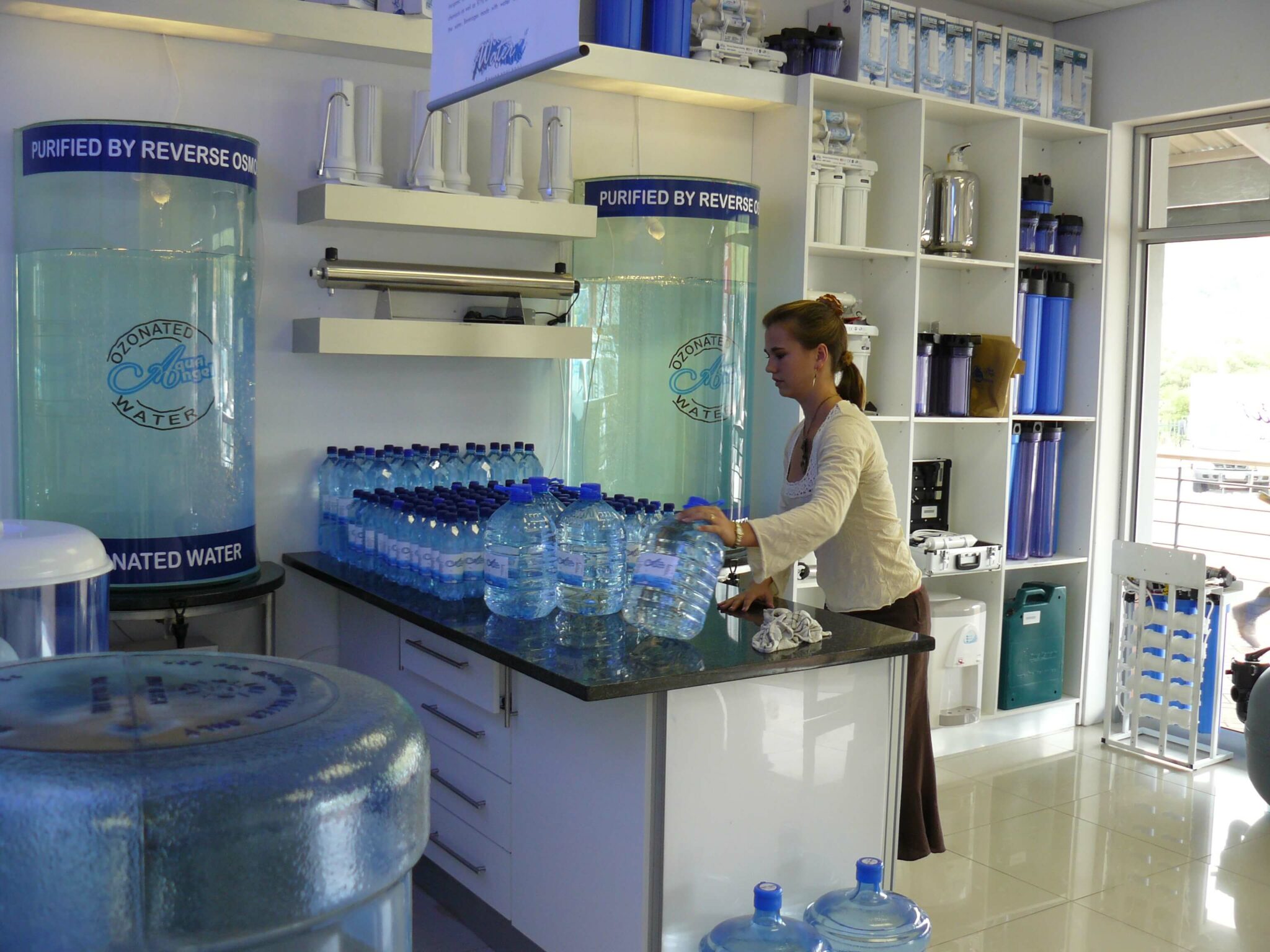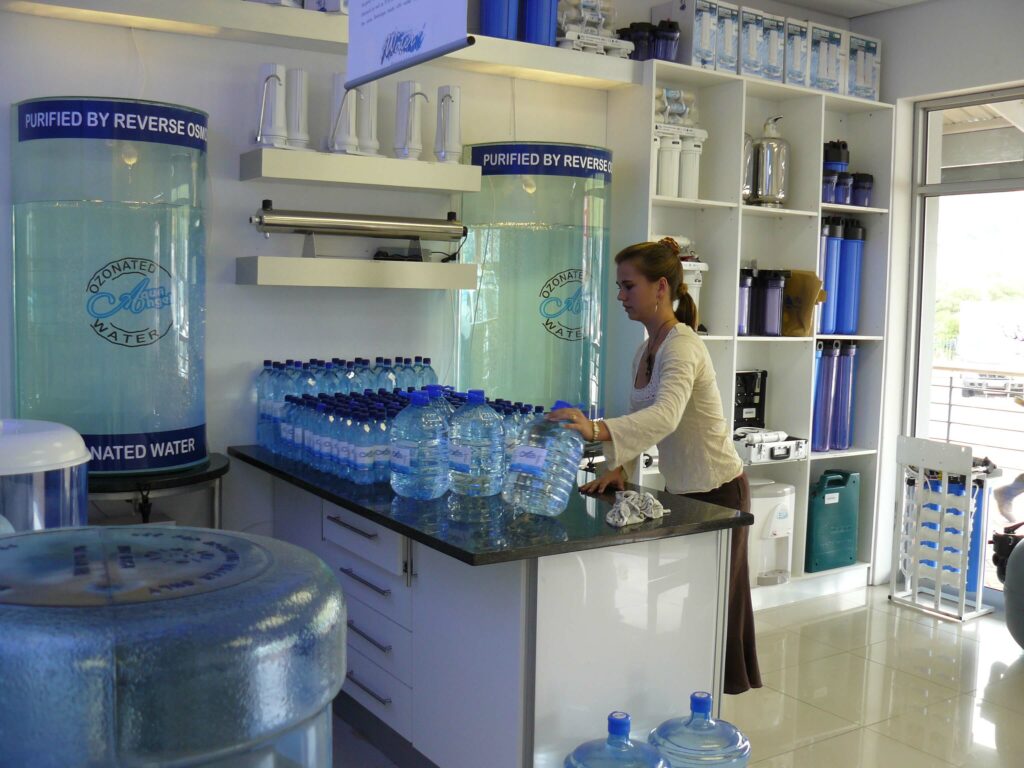 Why Install A Water Bar?!
Many people do not trust their tap water and will opt for purified water. Buying bottled water can be costly. A 500ml bottle can cost between R10 and R20. Our concept is the sell bottled water (from your Water Bar), but also offer a refill service where consumers can bring back the bottle and refill at less than R1 per liter. This is the eco-Friendly way to buy bottled water, reducing your carbon footprint by recycling and reusing your plastic bottles.
Who should be interested in the water bar?
Our target markets for the water bar are entrepreneurs starting out in the water business with limited capital. This is ideal for grocers, garages, and convenience stores; in fact, any shop can have this installed. We offer installation and maintenance.
It is a Reverse Osmosis System purification system connected to a glass tank. The glass tank has a tap and is used to dispense water. This water can be sold per liter, or if you are a business that wants to offer pure water to your clients and staff, just set up a communal area.
Available Options
For A Water Bar Setup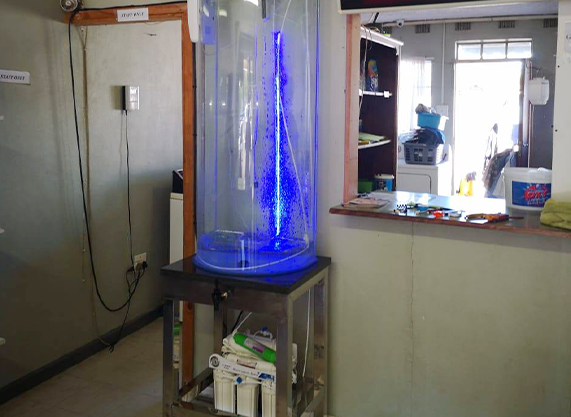 Basic Entry Level Water Bar Setup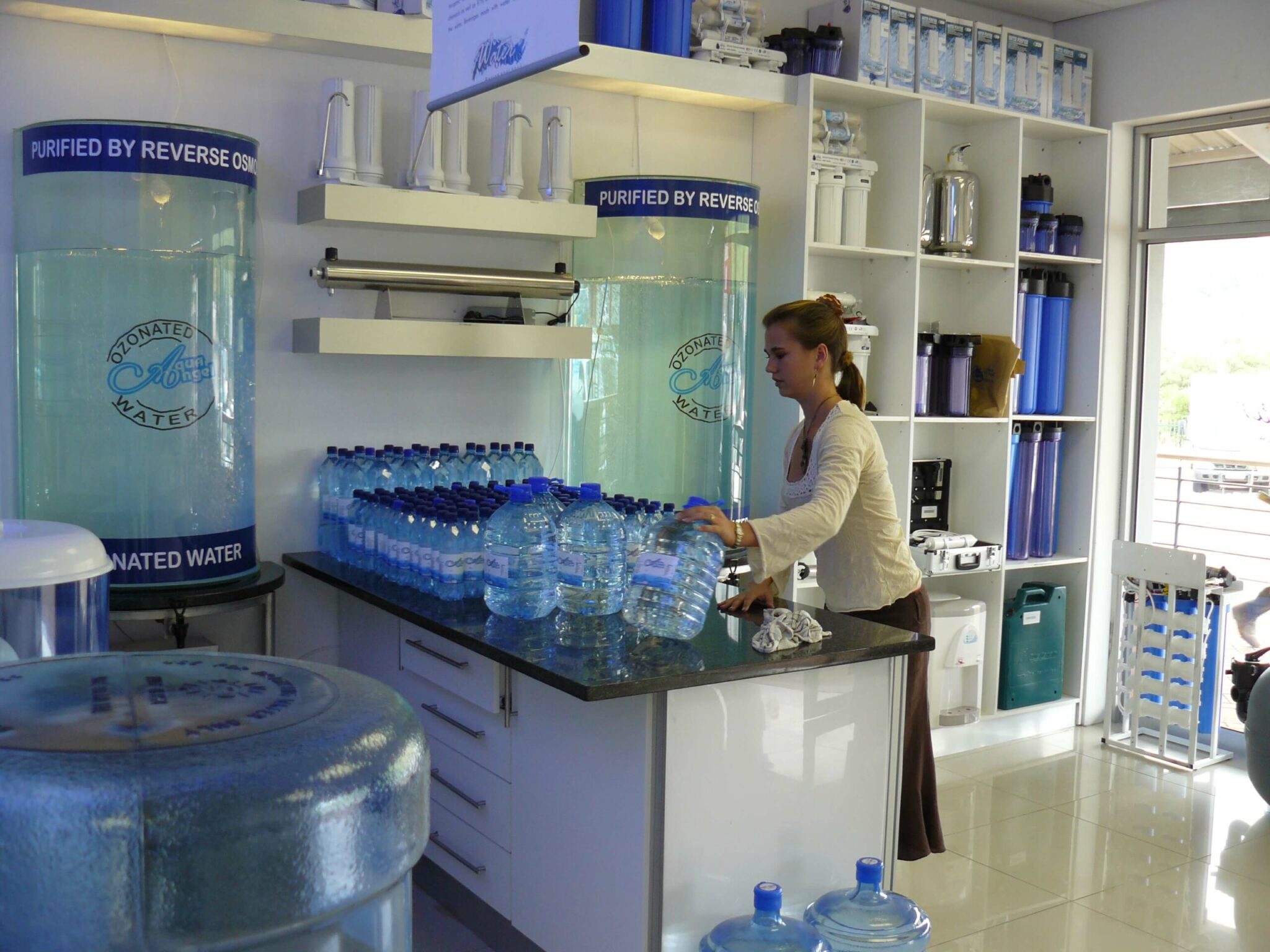 Complete Water Bar Shop Setup